Tripawds is a user-supported community. Thank you for your support!
Today — August 18 — is exactly a month since Quinta's surgery. So much has happened and Quinta and I went through so many ups and downs during the past month that it feels a lot longer. Quinta has aged visibly during this period. The grey hair on his face is more prominent and, while he is still the same, handsome, smiling Quinta, from time to time I can spot signs of fatigue. It's just the summer heat (quite severe here in Japan this year), I keep telling myself.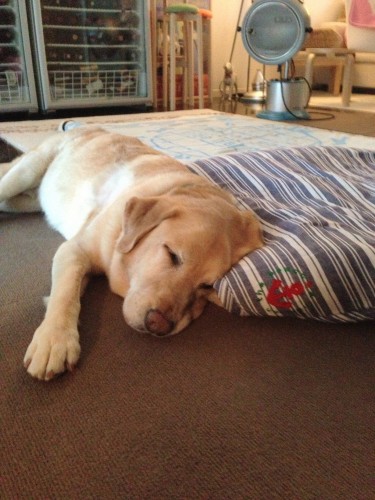 Yesterday, we went to the hospital for a check-up — x-ray, ultrasound and blood test. At the time of his discharge from hospital, we knew that Quinta's tumor had spread to his lymph nodes. Yesterday, we confirmed that the tumor has spread to his liver and his lungs. His blood test showed that Quinta is severely anemic, notwithstanding his healthy appetite and the various supplements he has been taking. The vet believes that the anemia is causing him to pant, especially at night, because there is insufficient oxygen in Quinta's blood. None of this was a surprise because we knew that histiocytic sarcoma is a very aggressive form of cancer, but it was a shock nevertheless.
Before we went to the hospital, I kept praying that we would somehow get a break this time. Quinta has had two major surgeries in the past two months, and he has just gotten adjusted to his new life as a tripawd. During the past few weeks, Quinta seemed to be getting better, hopping around the house and even going down the stairs on his own. He has been enjoying visits from his many friends and going outside in his new buggy was a major step forward for us. Quinta was happy to be at home, and seeing him happy almost made me forget that he is ill.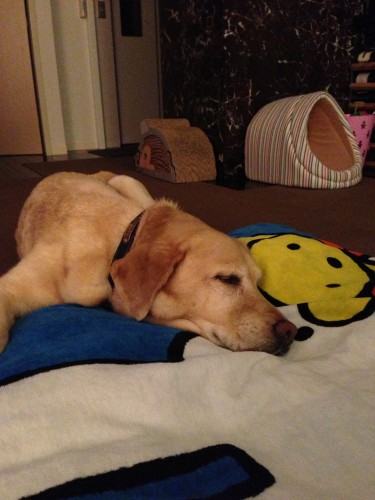 After deciding to forego chemotherapy, I focused on a range of alternative therapies from accupuncture to Chinese medicine to light therapy, all of which seemed to be helping Quinta feel better. So I hoped that this time, we would get a reprieve, however brief, and allow time to stand still if only for a few days or a few weeks. That would allow us to make it, somehow, until next spring, when we promised to go see the cherry blossoms together.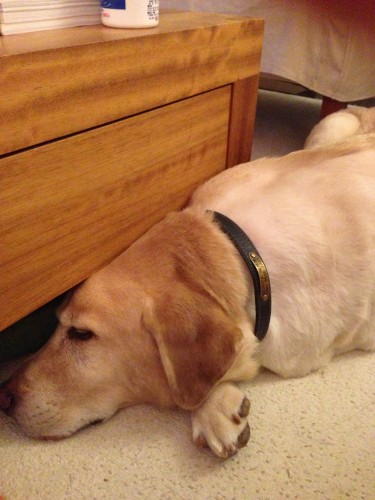 My darling Quinta. What a brave dog you are. You embrace your life and bring such joy and happiness to those you touch. Your heart is a fountain of love and compassion, for which we humans can only seek to strive. Even now, through his illness, Quinta teaches me how to be more loving and more compassionate.