Tripawds is a user-supported community. Thank you for your support!
Quinta had a busy day today. After what seemed like a slow and quiet morning, his grandma and grandpa (my parents) came over for a visit. They had not seen Quinta since the surgery, so were eager to see him.
When they came into the living room, Quinta immediately got up and hopped over to them to say hello. Grandpa brought cherry tomatoes and cucumbers for Quinta — he has been growing them for Quinta in his garden. Quinta got a lot of loving attention as well as praise and encouragement for what a brave dog he has been.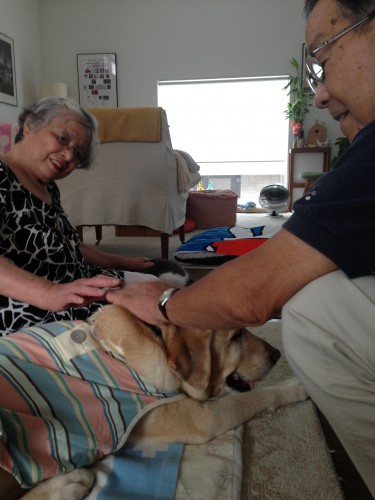 In the afternoon, we had another buggy outing. This time, Quinta's friend An, a young and friendly greyhound, met us and we went for a "walk" together. We walked the same route that we used to before Quinta's surgery and Quinta seemed very pleased to be in a familiar surrounding.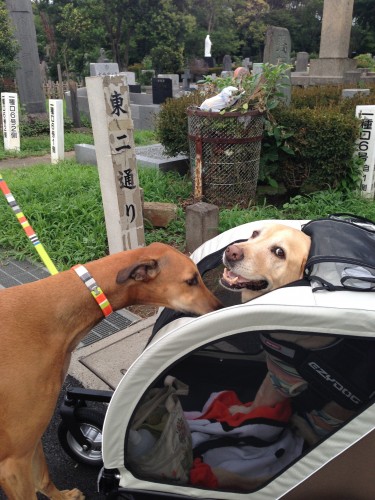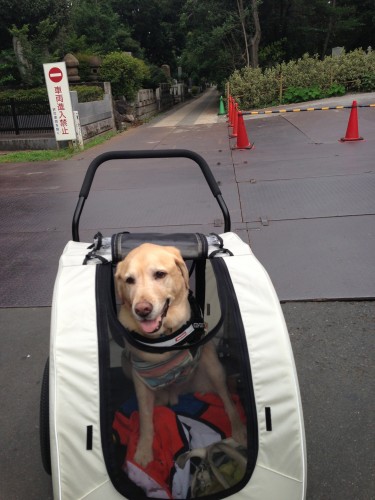 After an exicting outing, Quinta is now lying on his bed sound asleep. In his dreams, he is running around with An and feasting on his cherry tomatoes.